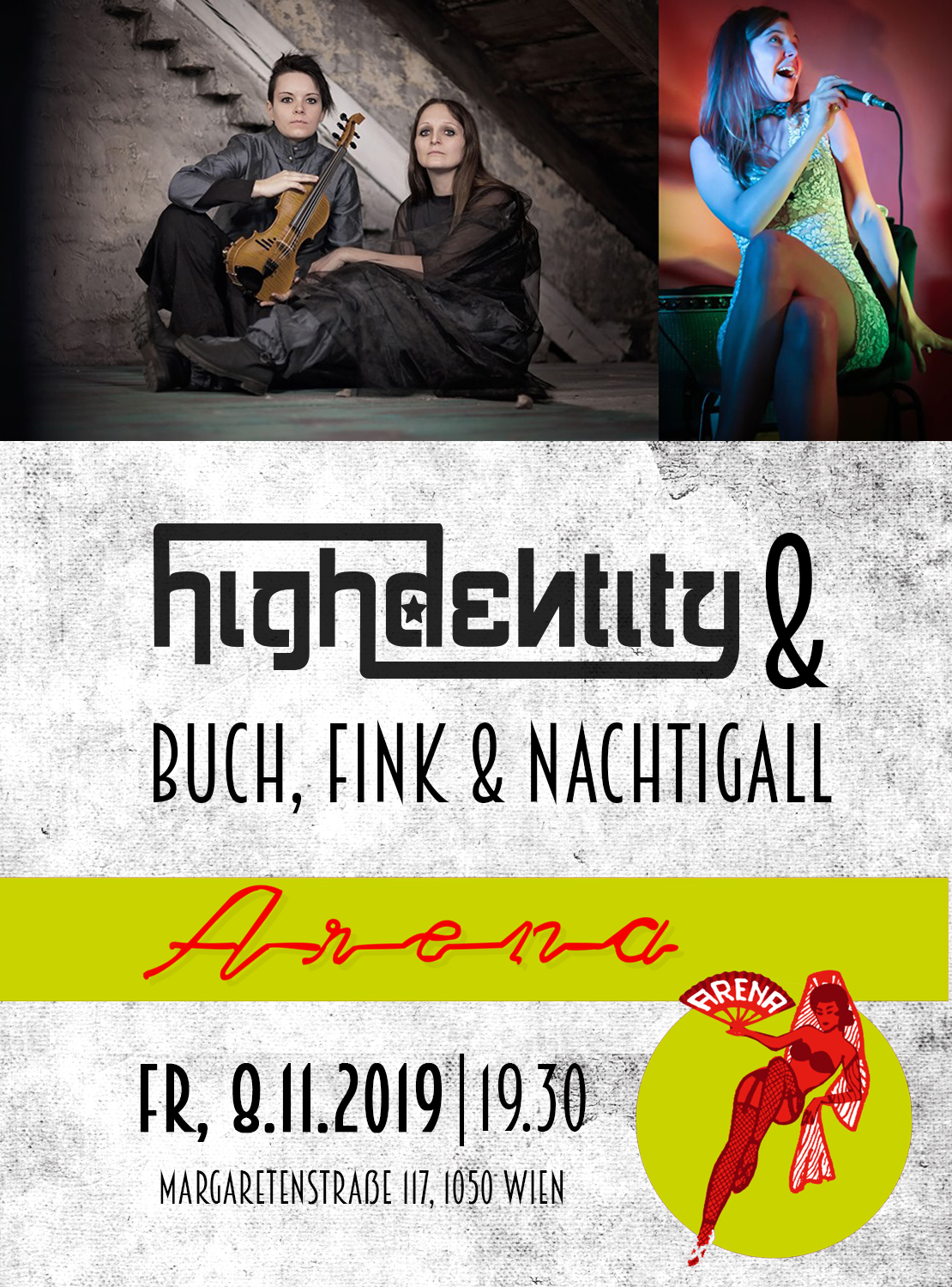 Arena Bar 2019
this time, highdentity will be part of a double concert:
highdentity
a nearly whispered, yet crystal clear female voice. a violin, sometimes recognizable, sometimes producing strange noises and space sounds. their lyrics are tales of pride and trust, loss and lust, dancing a modern waltz on a tapestry woven of electronic fibre and human emotion.
the outcome: an unexpected blend called cyber art pop, amalgamated with some distorted ingredients of secret origin.
Maria Salamon – Violine, Elektronik
Gudrun Salamon – Gesang
Buch, Fink & Nachtigall
good old Klässik remixed and re-mustard !
präfaktisch und postmodernized in DJ-Manier collagiert das Duo hochverehrtes Gut von Bach, Mendelssohn, Brahms und hinaus und packt es in eine Nachtmeerfahrt-artige Menschenkrisengeschichte;
gegart in eigenem Senf – und zwar bloody! "darf man das?! – moody bastard – bloody mustard"
Gerhard Buchegger – Piano & Synth
Jessica Slavik – Stimme